Meet Crystal Clear.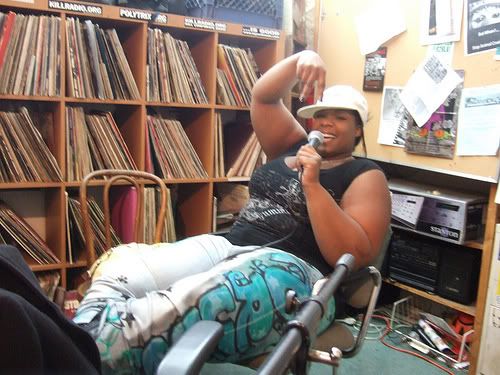 Couldn't possibly recap our conversation, but I will say this woman is the shit and I love her!!
I mean, she's large. She's in charge. (Take one look at those airbrushed jeans and that is obvious.) She just don't give a FUUUUCCCKK. She F's on camera for cash because that is what she's into and when times get rough, she'll take a job at K-Mart to make ends meet. Crystal handles it.
And you think you have it hard with boys? How would you like it if guys google searched your porno movies before you went on dates? Sure, that is all part of the package when you are a pornstar...but, c'mon dudes!! Have some class. At least
pretend
you don't watch porn on the first date. I don't wanna discuss that cumshot I took to my domepiece over my lovely salmon dinner at Cafe Stella. I mean, jesus, let me have a goddamn meal first, would ya? I'm starving. I was screwing all day. (I mean Crystal was.)
KillRadio.org
Drinking With Them
Thursdays 9pm - 11pm
Listen why don't ya?