We were LUCKY enough to have Thee Cormans come into our little studio to hang out with us, sip some wine and talk some trash. Though they look like human Ratfinks, they were sweet enough to bring Courtney and I t-shirts and records!! True gentlemonsters.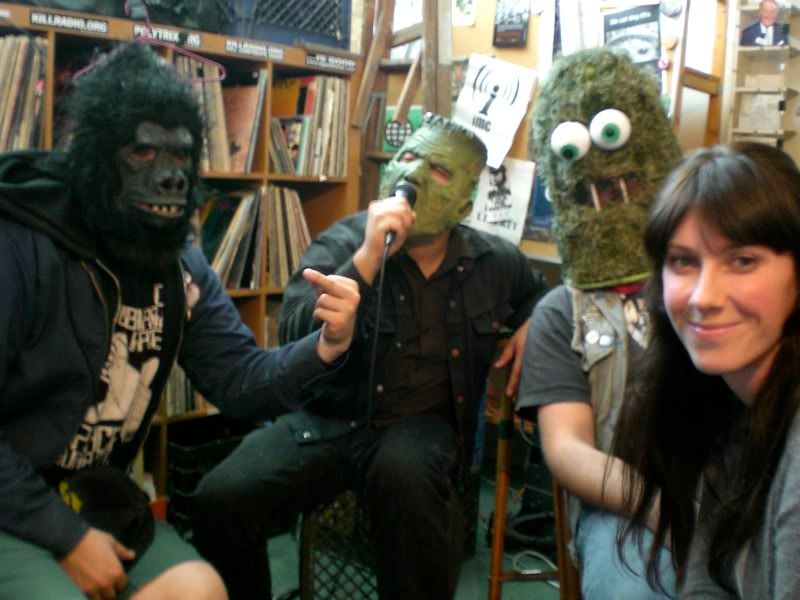 Now, for the juicy shit. Their names are Shaved Ape, Fagenstein, and The Creature. After not much poking and prodding, we discovered that Fagenstein puts the kink in the Thee Cormans. You see, he enjoys dripping candlewax all over his ladies. How does he figure out if his new lovers will be into this? Well it's all in the music selection! What music is that, you ask? Nick Cave, Fagenstein claims.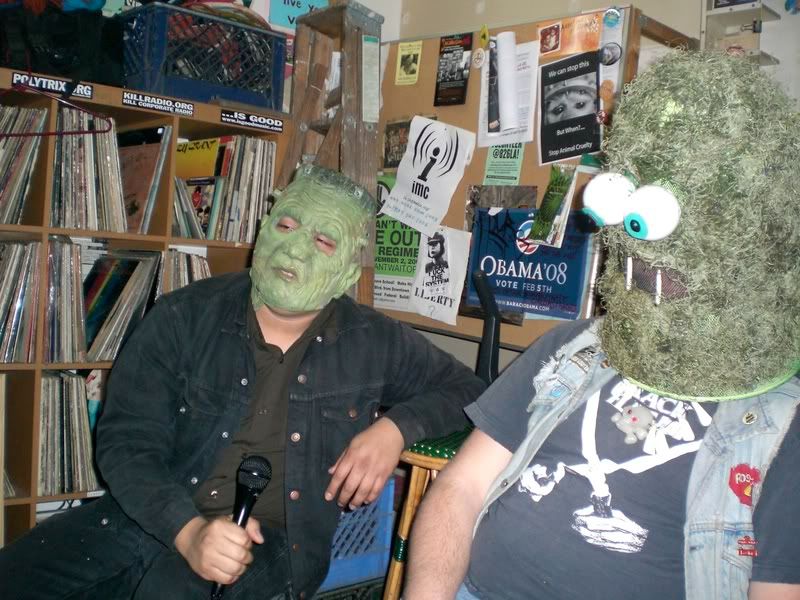 Shaved Ape also divulged that while assisting Fagenstein with his most recent move, he found neckties knotted to his mattress! Yowza! Some BDSM shit!
The next day I recieved a text that Fagenstein's girlfriend almost dumped him over this revealing interview. See what you get when you listen to Drinking With Them? We destroy relationships, unwittingly.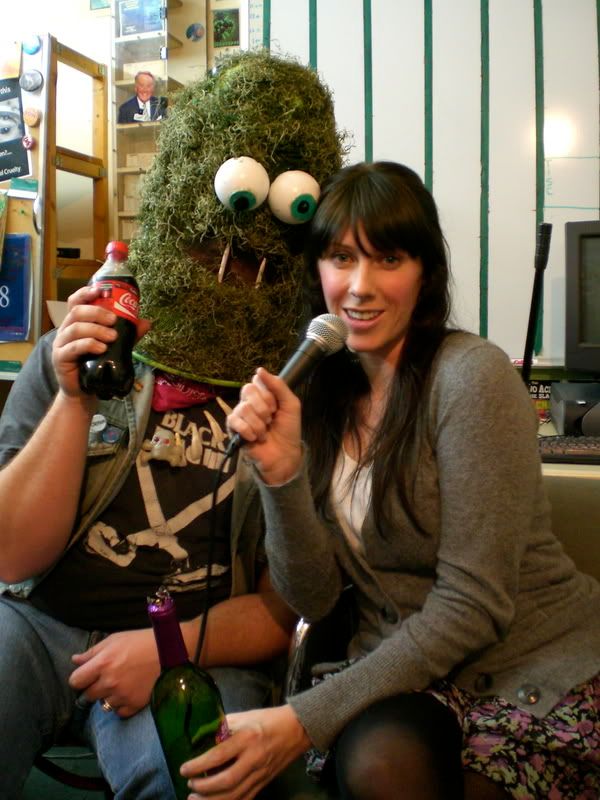 Definitely check out Thee Cormans at myspace.com/theecormans
And be sure to listen to Drinking With Them on Kill Radio every Thursday from 9pm-11pm!!