Who wants to be fat? Yeah, didn't think so. (Too bad I'm already heading down that road.) :(
So, we got some personal trainers to come in and discuss the fastest & easiest way to be skinny. Of course we also got them to talk to us about some other topics, like clients who fart whilst doing bench presses, whether they would ever date a fat girl, Match.com, and stand-up comedy. But really, who gives a shit about that stuff - just tell us how to lose weight without trying already!!!!
Justin just moved to California, wants to be a comic, is a long distance runner, and an online dater who prefers older women.
And then we have Paul - more of the philosophical trainer, if you will...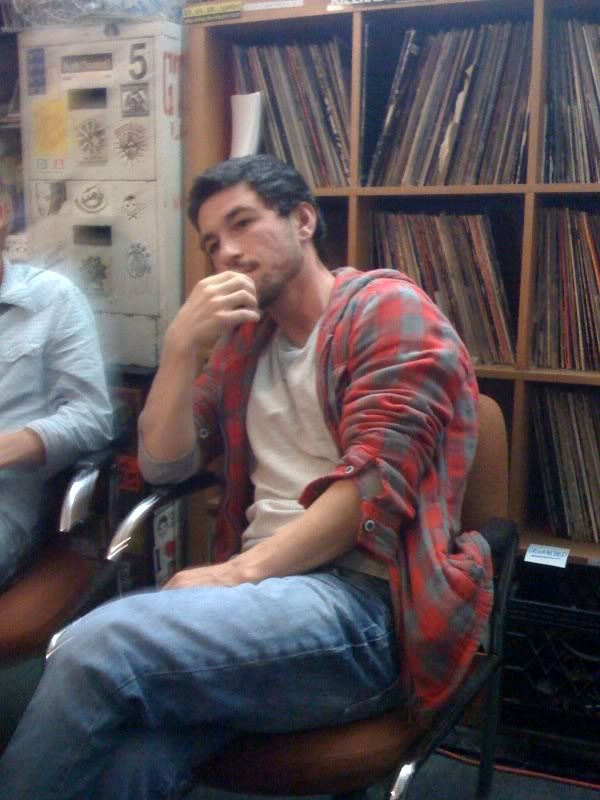 (He's the one who has a client who farts on him.) He also mentioned he has a girlfriend who is a bellydancer, so we can infer that this man definitely likes to have himself some fun...
My lovely co-host, Courtney, posing a thought-provoking question about the quickest, and easiest way to be as skinny as possible, while doing next to nothing. Can it be done??? THESE ARE THE TOUGH QUESTIONS THAT THE PUBLIC WANTS ANSWERED!!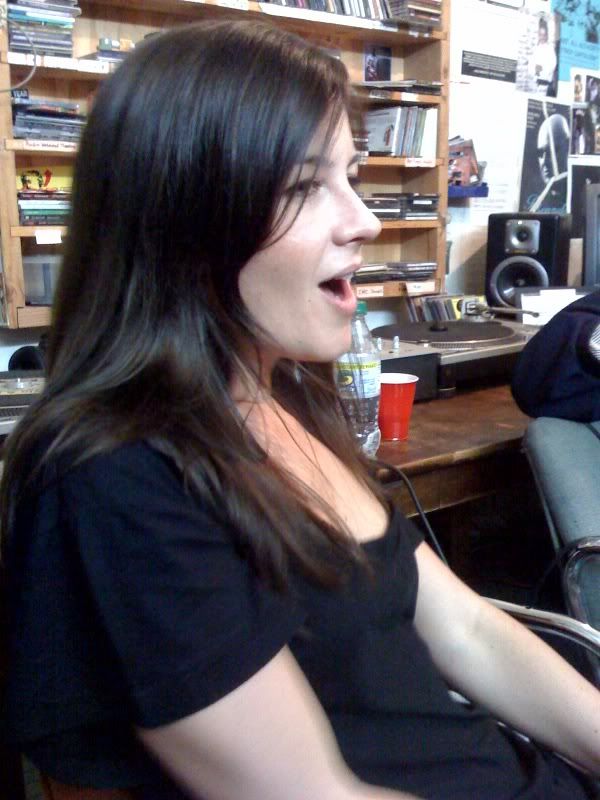 You can check out Justin Cross at www.runningandnews.blogspot.com or on Match.com or on the Craigslist Casual Encounters message boards. Either/or.
Paul is a trainer at LA Fitness, so look for him there!!! I know I will!!!!
Thanks to both for coming in and getting heckled by us, it was a great time!
DRINKING WITH THEM
Thursdays 9pm -11pm
KillRadio.Org
Now, without ear blistering feedback, thanks to our new producer, Nadia Bacon :)!!