I mean, we do it every other night of the week, off the air. Why not invite our other-halves, Nadia and Amy, into the studio for a little Q&A, con vino? (Actually, we just ate and had some coffee.) GIRLS NIGHT!! (barf.)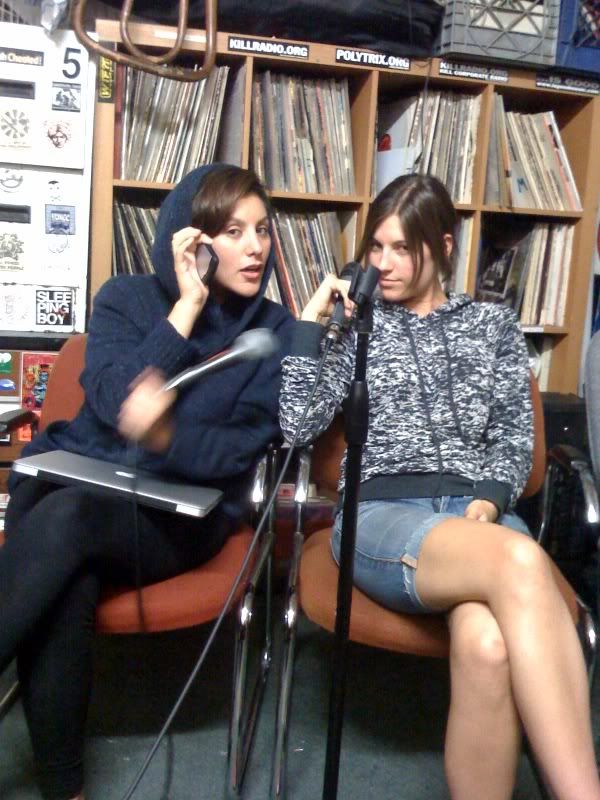 Amy is in a new, budding relationship. So she showed us how she wooed her guy, and gave us sexy tips for the bedroom.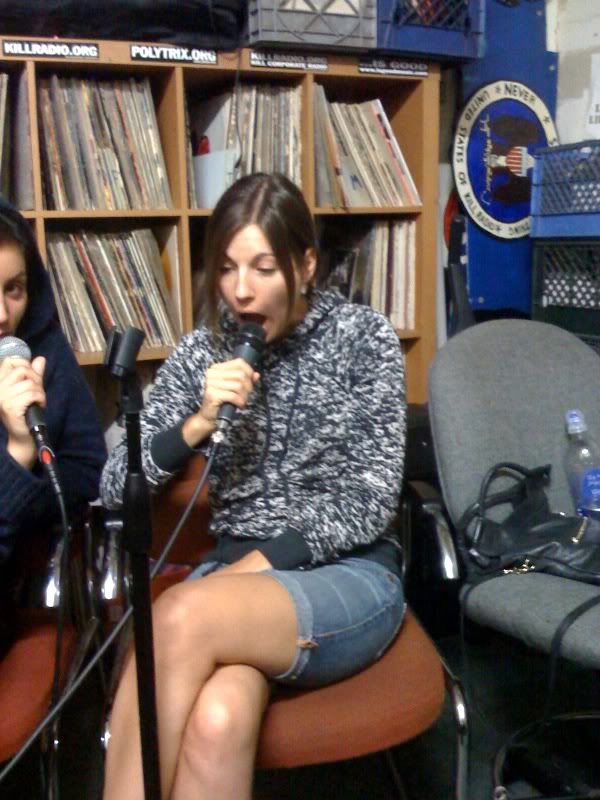 We discussed Nadia's gothic phase and how she lost her virginity to a guy with long fingernails. Amy finally explained her love of "cleansing." And, of course, we talked cellulite. (None of us have any, btw.)
We will have the show up at Drinkingwiththem.com along with more photos very soon!
Please check out our show, this Thursday 9pm - 11pm PST on KillRadio.ORG!
You can also download our show on iTunes...FANCY!
AND...coming soon...VERY homemade stickers and T-shirts, made by myself and Court!